YULETIDE WINNERS!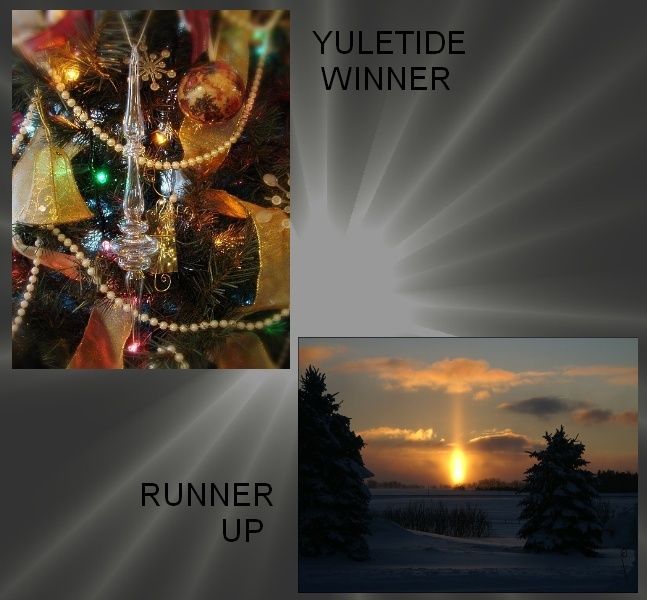 Congratulations winners! There was only one vote separating these two shots, thank you to everyone who participated in the voting.
And a big thank you to all entrants for some really pretty photo entries!
Next up at the end of this month, "TOOLS". Should be interesting, stay tuned!