"SKIES" THEME WINNERS!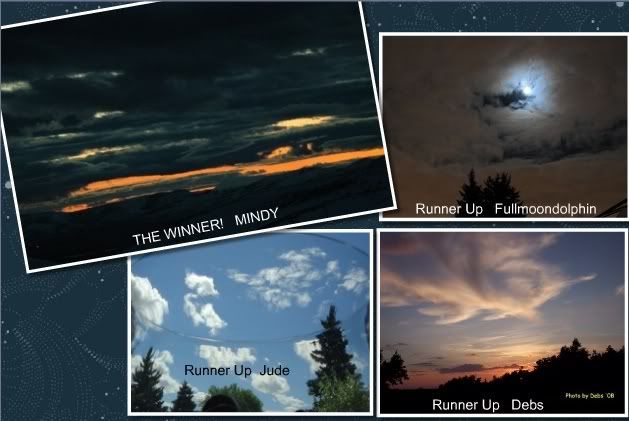 Congratulations Mindy, you got the winning shot! (expect rotten tomatoes and cream pies in the face, any time now) *wink*
And congratulations also to the 3 runners up, Fullmoondolphin, Debs and Jude ~ who were all one vote behind the winning shot.
Thanks also to all the entrants for some truly beautiful photography. In essence you are all winners! And our appreciation to the voters for participating, the end of this month will mark the next contest which will be "Night Shots".
Stay tuned!