"WINTER" THEME WINNERS!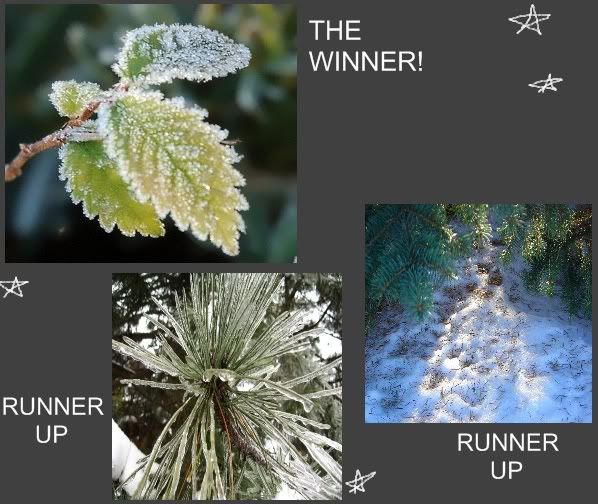 Congratulations Tracey!! And to the runners up, Autumn Twin and Jude!
Thank you to all of the entrants and to those of you who voted.
At the end of the month we will be posting the next photo contest and the theme will be "Macro", or closeup shots. Hope to see you then!