"CHRISTMAS" THEME WINNERS!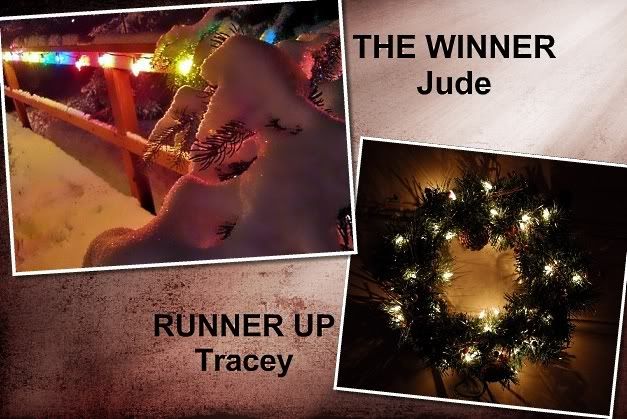 The votes have been tallied, congratulations! And thank you to
everyone
who entered, you are all winners!
It is easy to see why we get so many "complaints" that it is very hard to choose and vote. Good stuff, people!
Thank you once again to everyone who voted, without you this fun contest would simply not exist. You rock!
Stay tuned for the end of January when we will be hosting a completely different theme, "ARTSY". This will entail all kinds of photographic shots that have an "artsy" appeal to them, so this will be fabulously interesting!