PETS / WILDLIFE WINNERS!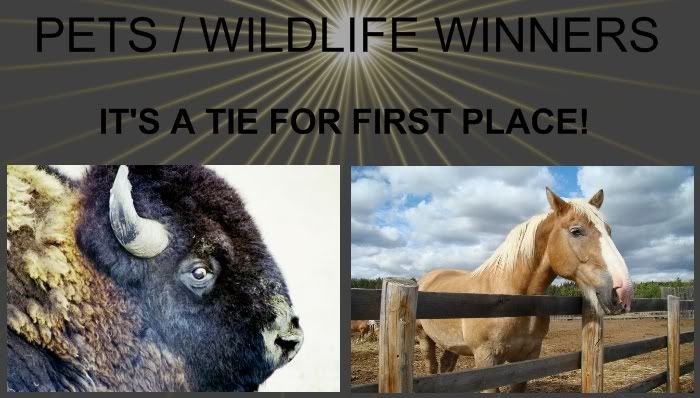 It was indeed a tie, so these are our 2 winning entries! Congrats to the winners and to everyone who entered as all the photographs were priceless to see.
Thank you to all who voted, please come back at the end of the month for the next contest which will be a "Weather Theme". Sunsets! Rainbows! Storms! Fluffy clouds!
Let's just hope nobody got a shot inside a tornado......