"ORANGE" THEME CONTEST WINNERS!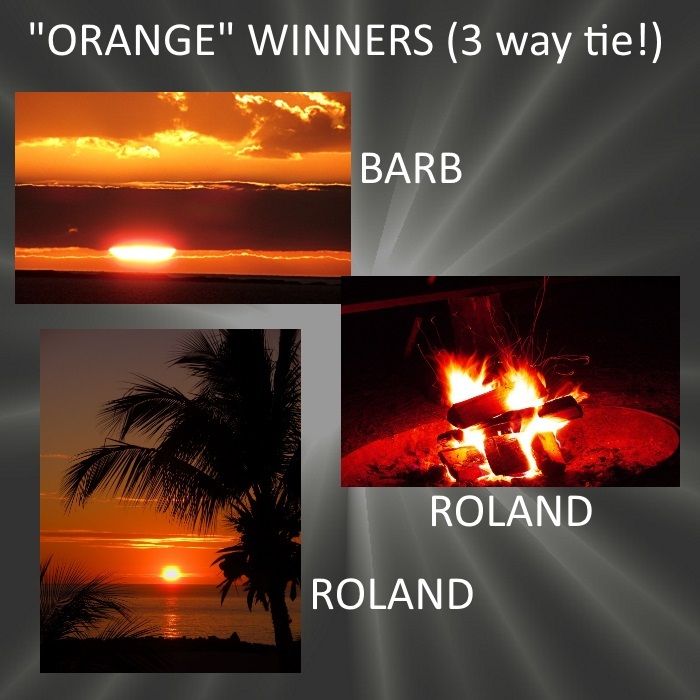 Congratulations to Barb and Roland for a 3-way tie! Awesome entries by everyone, thank you. And thank you to our voters for without you we couldn't have this much fun. :)
NEXT UP: Stay tuned for the end of December when the theme will be "CANDLES". See you then!