"ROADS" CONTEST WINNERS!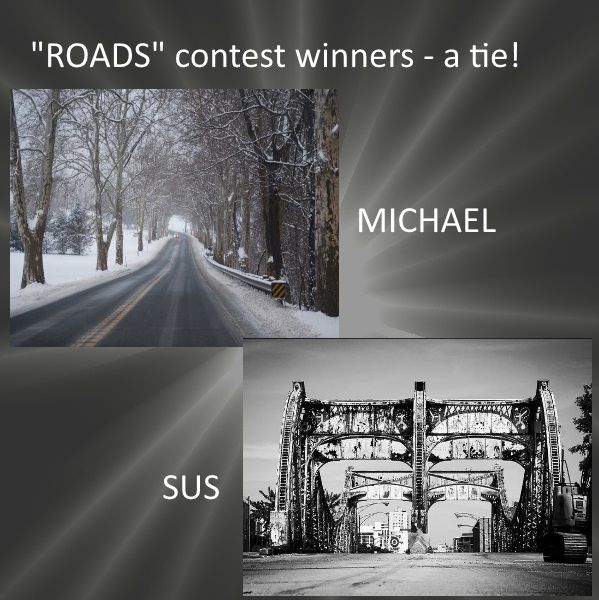 Congratulations to this month's Guest Photog Michael, and to Sus for a tie for first place winner in the "ROADS" photo contest!
Thank you voters, and thank you to our entrants for some awesome photos!
NEXT UP: End of September the theme will be "FENCES/GATES". Stay tuned!