"KNICK KNACKS PHOTO CONTEST WINNER!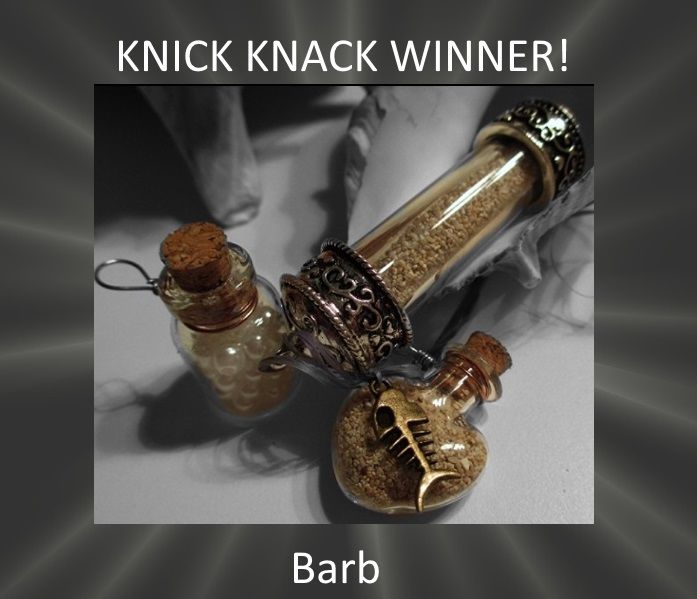 Congratulations to Barb for the winning photo! Awesome job, and thank you to all of our entrants for your photos. Also to our voters for participating. :)
You can now go to the original contest blog post to view the photographers names beside each entry.
Next up: End of January the contest theme will be "SWEET". See you then!