"TREES" WINNING SHOTS!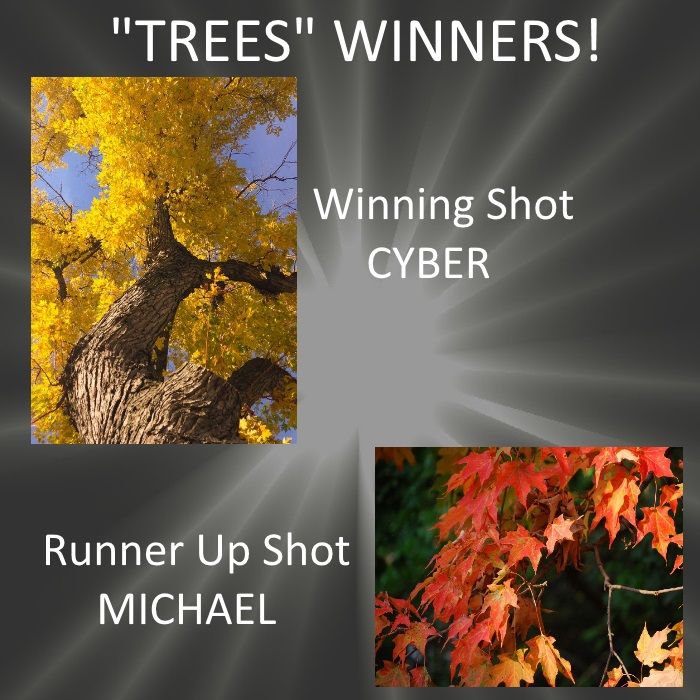 Congratulations to Cyber for the winning entry, and to our Guest Photographer Michael for the runner up entry!
There were some beautiful shots from all of our entrants, thank you to all of you........ and to our voters for making it possible!
You can now go back to the original contest post to view all of the photographer's names beside each entry.
NEXT UP: end of October the theme is related, it is "AUTUMN". Stay tuned!