"REPETITION" WINNERS!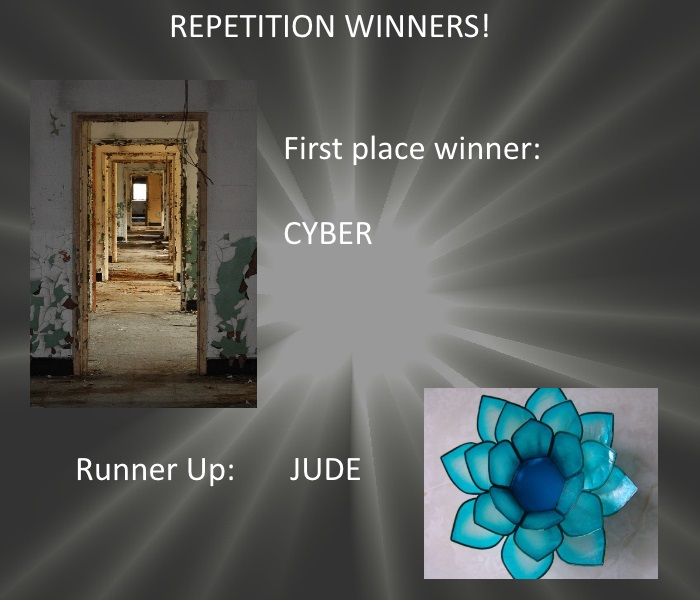 Congratulations to Sus for the run-away Winning Shot! And Jude got the runner up.... thank you for all the great entries everyone!
And thank you to our voters, we can't do this without you guys. :)
You can now go back to the original contest post to view the photographers names beside every entry.
NEXT UP: end of December the theme will be "Knick Knacks". Stay tuned!