"MEMORIALS" WINNERS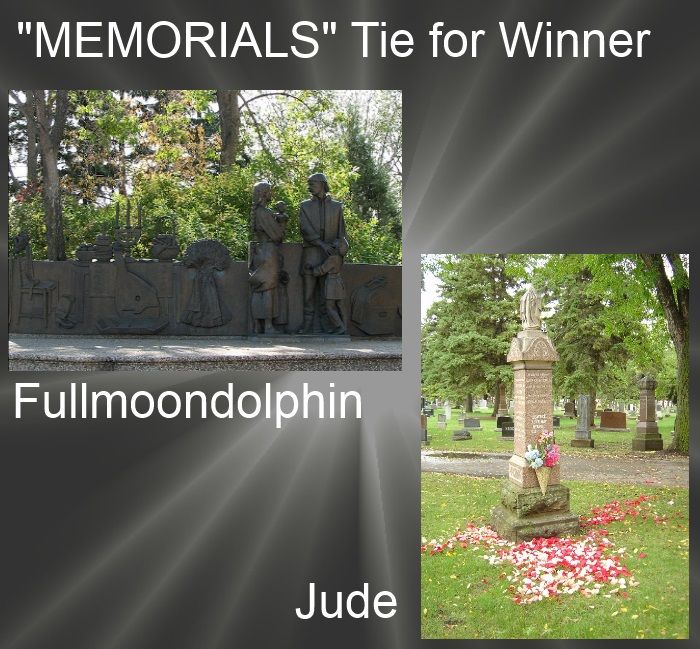 We have a tie for first place photo for "Memorials", the 2 sisters Fullmoondolphin and Jude! Congrats!
And thank you to all of our entrants for some great photos, and to our voters for participating. :-)
You can now go to the original contest post to see the photographers names beside all of the entries.
End of February, the theme will be "STILL LIFE". Stay tuned!