"WEATHER" CONTEST WINNERS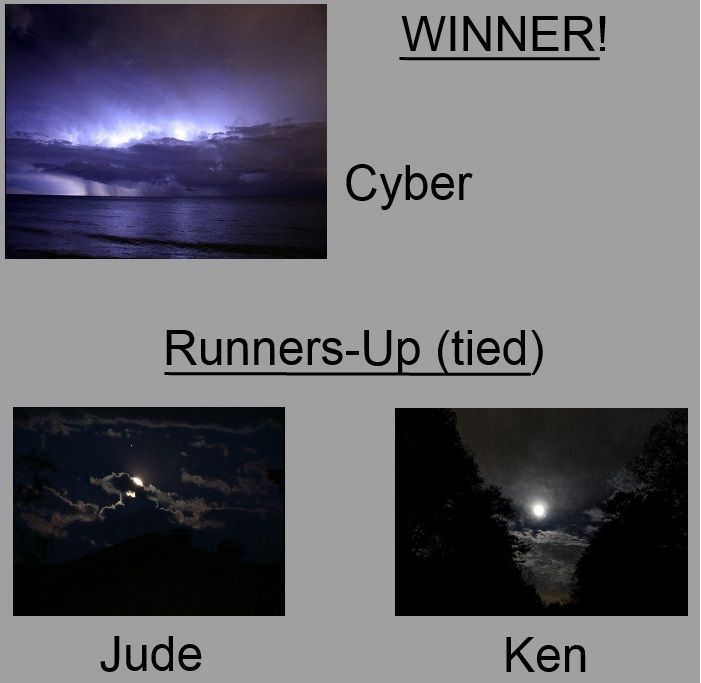 Great fight to the finish! Congratulations to Cyber for her winning photo, it is beautiful! And congrats also to our Guest Photog Ken who tied for runner up shot with Jude, such similar photos so how fitting. :-)
You can now go back to the original contest post to see all of the photographers names beside all of the entries.
Next up: End of December the theme will be "TOYS" so stay tuned!
Thank you to our voters who make this fun possible, and to our entrants for your hard work!