"BLACK & WHITE" CONTEST WINNERS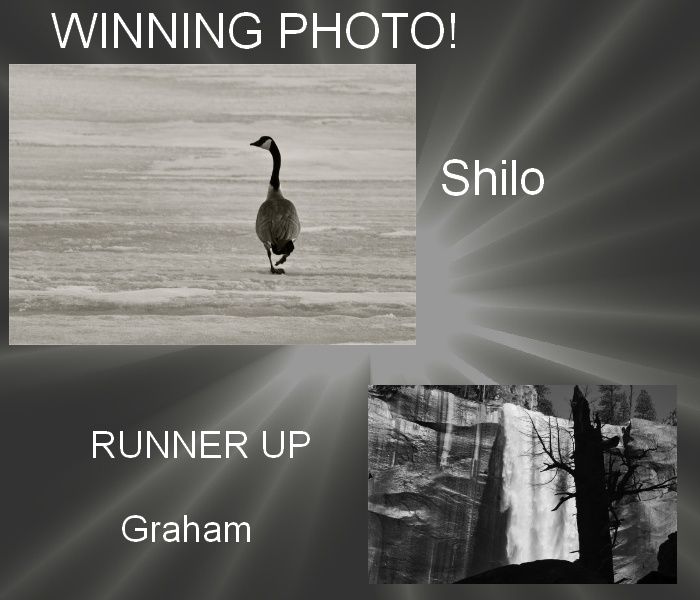 Congratulations to Shilo for a stunning first place win! A very respectable second place goes to our Guest Photographer Graham. Thank you to all of our entrants for some great entries!
And thank you to our voters!
Next up: end of August the theme will be "Flowers". Stay tuned!