"PARKS" THEME WINNERS!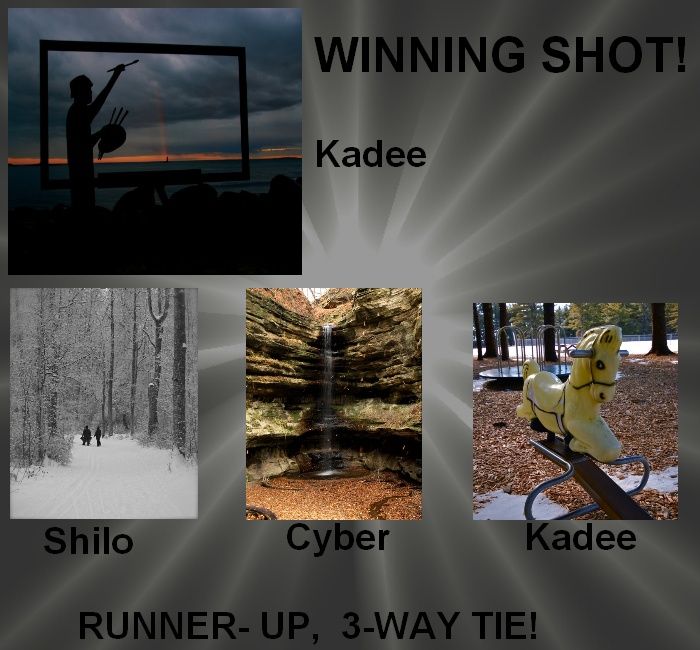 Congratulations to Kadee for the winning shot (and one of the runner-up shots!), and to Shilo and Cyber for runner-up! There were some fabulous photos in this contest, thanks to all who entered.
You can now go down to the original contest post to see the photographers' names beside their photos.
And thanks also to our voters! Next up at the end of December will be "ELECTRONICS", stay tuned!